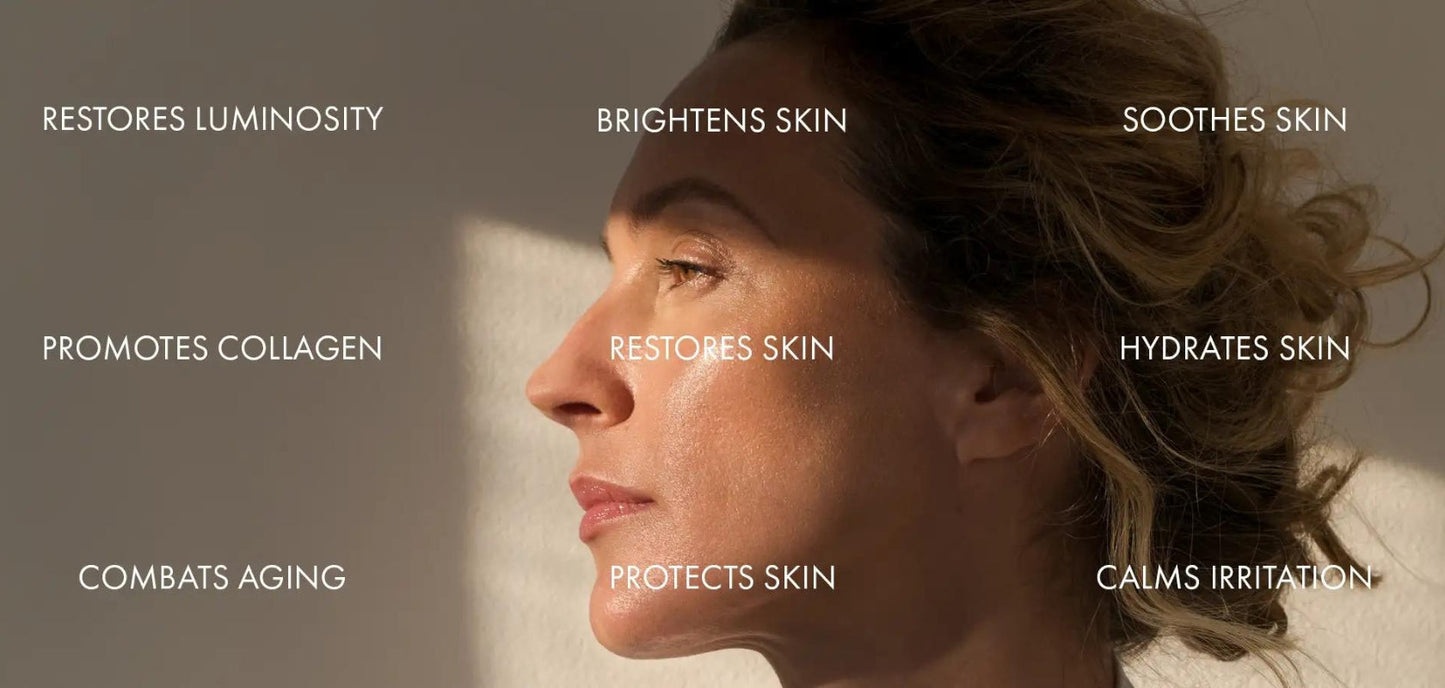 CaCay Oil: The 5 Major Skincare Benefits
CaCay oil has exploded onto the skincare market, and its remarkable benefits have turned it into an essential ingredient overnight. This powerful oil is seen as a much richer source of nutrients, outperforming well-known oils like argan and rosehip.
What is CaCay Oil?
CaCay oil is a precious nut oil extracted from the CaCay tree, indigenous to the Amazon, and celebrated for its exceptional healing and hydrating abilities. This light, dry oil is easily absorbed into the skin without leaving an oily residue.
It is easy to see why skincare devotees are in love. The nutritious oil naturally contains high levels of vitamins A and E, essential fatty acids, and antioxidants.  CaCay oil has become a wonder cure for skin, thanks to its vital anti-aging properties. The powerful oil softens the skin, reduces fine lines and wrinkles, improves skin tone, and treats a loss of firmness.
The Top 5 CaCay Oil Skin Benefits
CaCay oil visibly improves your skin with its numerous benefits, making it a must-have skincare ingredient.
Here are the top five CaCay oil skin benefits:
1. A powerful source of vitamin E
CaCay oil is naturally rich in vitamin E, a potent antioxidant that fights free radicals to protect skin cells. Vitamin E reduces oxidative damage to prevent wrinkles and improve skin tone. The vitamin's antioxidant properties help to protect against pigmentation and prevent dark spots from forming, boosting skin radiance and restoring a healthy glow.
2. Provides nourishment and hydration
CaCay oil's unique composition deeply penetrates the skin to deliver its potent nutrients. The oil is brimming with hydrating properties like essential fatty acids and vitamins, making it one of the best moisturizing oils to restore skin texture and elasticity. CaCay oil boosts hydration levels and helps your skin regain plumpness and strength.
3. A natural source of retinol
If there is one ingredient that most skincare fanatics agree on, then it is retinol, also known as vitamin A. This vitamin makes a visible difference in the appearance of the skin by improving cell turnover. CaCay oil has naturally high levels of this miracle skin-enhancing vitamin. Retinol unblocks pores, improves acne, fights lines and wrinkles, and refines the skin's overall appearance.
4. Encourages collagen production
Collagen is the building block of healthy skin, making up more than 70% of its structure. Your skin depends on healthy collagen to remain vibrant, and it is the ultimate component in maintaining a youthful appearance. CaCay oil's rich nutrients stimulate collagen production, encourage cell turnover, and regenerate skin tissue. Collagen will even out wrinkles while lifting and firming the skin.
5. Preserves the skin
The skin barrier consists of lipids, cells, and moisture, protecting the skin from irritants and infections. CaCay oil is rich in linoleic acid, an omega-6 fatty acid that supports the functioning of the skin barrier. A healthy skin barrier means less clogged pores, inflammation, and an overproduction of oil. Linoleic acid adds to CaCay oil's ability to calm the skin and prevent breakouts.
Cacay oil in CACAYE products is unique
CACAYE only uses premium CaCay oil that is 100% sustainably sourced from local farmers in Colombia and carefully extracted to preserve the maximum regenerative and antioxidant properties. The oil is a true skincare powerhouse. When applied daily, CaCay oil fights all major signs of aging, restoring luminosity without an oily or sticky finish.
CaCay oil is the miracle ingredient in all CACAYE products and works to treat fine lines, wrinkles, dehydration, dullness, discoloration, and uneven tone.
The power of CaCay oil and fermented ingredients
CaCay oil is formulated in synergy with powerful fermented botanical blends in all CACAYE products to achieve radiant skin. CACAYE uses a unique fermentation process that activates the proprietary botanical ingredients, increasing the antioxidant concentration to transform the skin. The active botanicals are broken down during fermentation for increased efficacy and improved absorption.
The supercharged botanical blend ensures maximum efficacy and results with a higher density of nutrients and amino acids. CACAYE's fermented formula transforms the skin by fighting free radicals, encouraging collagen production, and reducing breakouts. The result is remarkably radiant skin that is soft and hydrated.
Experience the transformative powers of Cacay oil
Experience the impressive CaCay oil benefits in CACAYE's potent formulations. Incorporate CACAYE products into your skincare routine morning and evening and see a visible difference.
To address all signs of aging without irritation, try the Triple Retinoid + Superfruit Resurfacing Serum or transform the eye area with the Triple Retinoid + Superfruit Fermented Eye Cream. The CaCay + Vitamin C Fermented Cleansing Oil cleanses skin without disrupting the skin barrier, and the nourishing CaCay + Vitamin C Fermented Brightening Oil visibly improves skin texture. The Superfruit Fermented Renewal Cream boosts radiance, provides 24 hour hydration and combats all signs of aging by softening expression lines.